What is Thermoclear?
Thermoclear is a device that uses radio frequency to eliminate skin issues such as broken capillaries, skin tags, cherry angiomas, sebaceous hyperplasia, age spots, sun spots, and keratosis. The area is covered with a numbing cream to provide little to no discomfort during the treatment. After the service is completed, the area will produce a small scab and heal. Most times this will be the only treatment necessary, but sometimes a second treatment is needed depending on the severity of the condition.
When it comes to corrective treatment, in the world of esthetics, chemical peels are widely used to help with discoloration and aging. Chemical peels use different ingredient to systematically "attack" the top layers of the skin causing the skin to peel and fall off.

When radio frequency is combined with a gentle chemical peel, the results are expedited by increasing cellular turnover. The scab that is produced with Thermoclear treatment is also addressed with lightening agents of the peel, causing it to lift away more of the area treated and the results are that much better!
The downtime and discomfort of the treatment is minimal. Healing time from combining Thermoclear and a chemical peel is about a week and results are fully healed in 2 weeks. Treatment time is only 30 minutes!
Call us at 615-686-8433 to book an appointment or consultation. Offered at Spa Haus Nashville!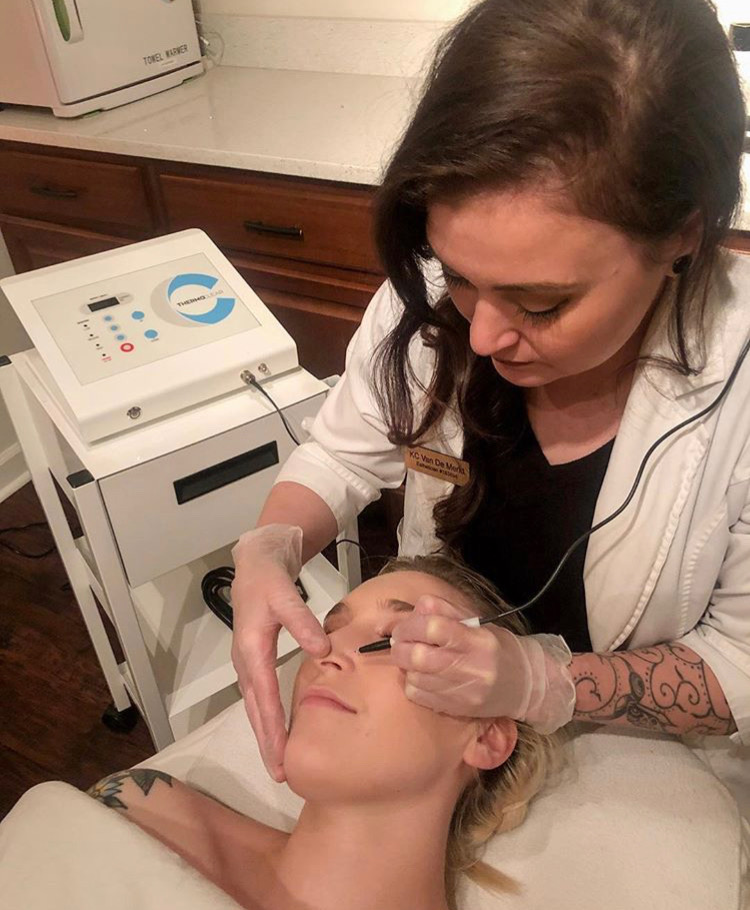 Thermoclear Treatment at Spa Haus Nashville